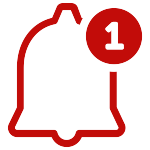 Updated 26/06/2018 with information on withdrawal of BS 1129 & BS 2037
---

The Ladder Association, the lead industry body representing all aspects of the ladder industry, supports any move to help ladder users understand the difference between ladder types – ensuring ladders continue to be used safely and appropriately for low-risk and short duration work. 
The product standards for portable ladders are changing
BS EN 131 – the single British and European product standard covering all types of portable ladders has been substantially revised. The changes that come with this revision will help improve the safety of ladders and make buying the right ladder simpler.
Confused about what this means for you?
These changes will affect everyone involved with ladders, from users and specifiers to suppliers and health & safety professionals.
Our guidance will help
The Ladder Association has produced a comprehensive guide explaining what the changes to ladder standards mean and how they will affect you.
It includes:
A look at the features of ladders manufactured to the new standard
Guidance on the use of ladders to withdrawn standards
Advice for businesses and users on buying ladders
In order to be eco-friendly, we have made the guide available to easily download.

---
FAQ
Has the load changed on a new EN 131 ladder?
To meet the revised EN 131 standard, ladders are designed and tested to take a maximum total load* of 150 kg including the user, their tools, equipment and any materials.
What is the difference between EN131 Professional and Non-Professional Ladders?
Although ladders approved to the revised EN 131 standard carry the same load rating, Professional ladders are subject to tougher durability requirements, because they are expected to be subjected to more onerous use.
When will the new EN131 take effect?
The revised EN131 Ladder standards are already published. The parts of the British standards, BS1129 and BS 2037, which relate to ladders and stepladders have been withdrawn* because we cannot have British Standards which conflict with European Standards. Work is now in hand on the two British standards  (BS1129 and BS2037) on a revision of the remaining content for trestles and stagings which should be completed and published in 2019. 
Although the old standards no longer apply to ladders and stepladders, you can continue using existing ladders and stepladders that are in good condition.
What should I do now?
We recommend ensuring your procurement policies are updated to ensure all future new and replacement ladders comply with the revised EN 131 standard.
What does this mean for trestles and stagings?
The specifications for trestles and stagings in BS 1129 and BS 2037 remain current and valid while the Ladder Association continue to work with BSI and other parties on the revisions to those standards 
Do I need to scrap existing ladders?
If your existing ladders are in good condition and inspected regularly then you can continue to use them – there is no need to scrap existing ladders and stepladders that are in good condition.
We strongly advise you ensure ladders are regularly inspected (and the findings recorded) and users and managers are appropriately trained and competent. Ladder Association training is a great way of demonstrating competence.
*Maximum Total Load: the maximum weight the ladder is designed to support when set up in accordance with the manufacturer's instructions